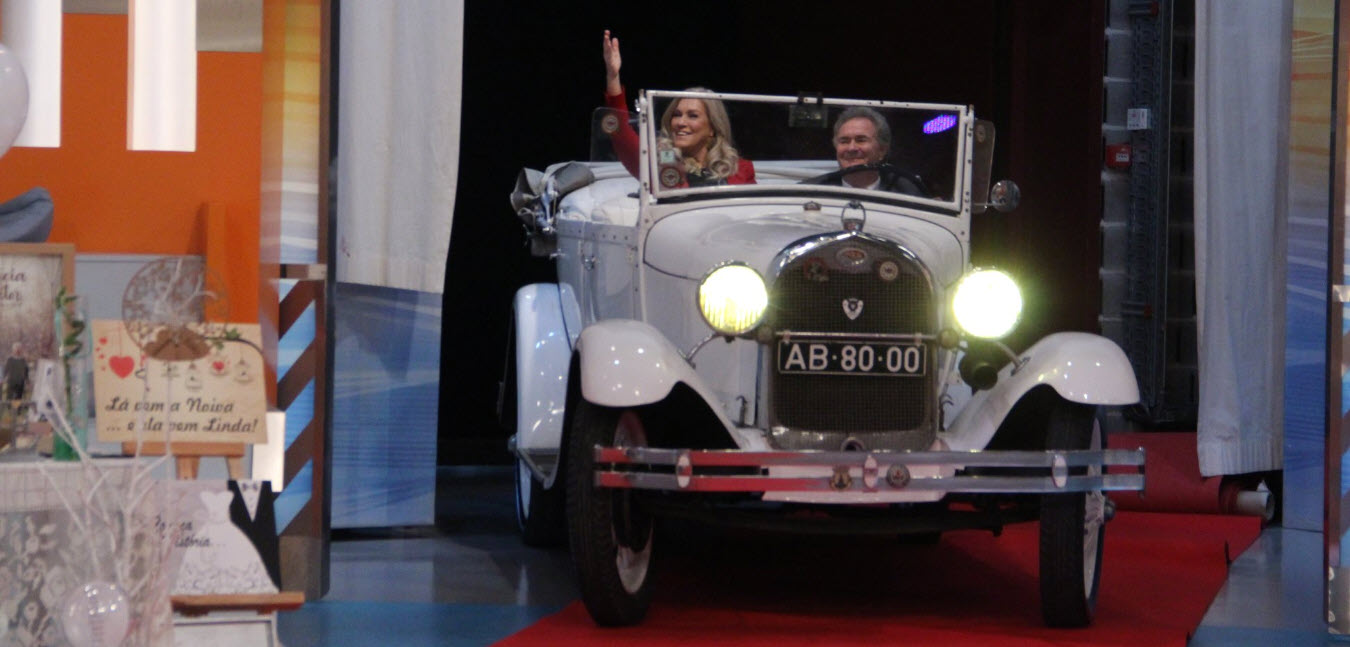 It all started with the love for collecting things and classic cars. The result, is a large collection of cars from the twenties until nowadays, initiated more than thirty years ago. After initially attending only to car classic shows and tours, we began to use our cars in weddings, movies, advertising, sightseeing tours, among other events, sharing them also with others that also feel this passion.
We´re very proud of the kindness showed by those who have been driven in our cars and were able to get in touch with the previous automotive technology, which is without any doubt, one of the historical marks of our society.
A good example is the transportation of "Saint Antony's" brides, that every year "stop" Lisbon in our vintage cars along the streets until "Sé" cathedral.
The «Donas Elviras», as cheerily called, are already part of Lisbon's history.