This Ford B V8 (or, more accurately, Ford model 18) 1932, without being the oldest car, was the first element in this collection.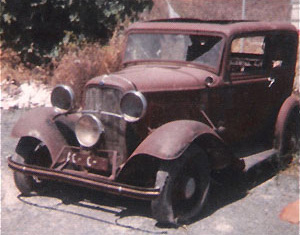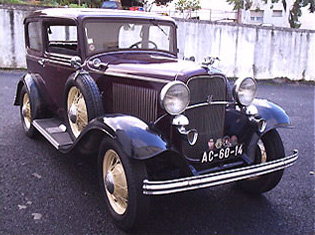 Found in the village of Moura (Alentejo) in the condition that the picture on the left documents, it took about 4 years and a lot of work to be completely restored.
This was the first model built by Ford with a V8 engine, in response to the Chevrolet competition that had been leading the sales charts with 6 cylinder cars. Well succeeded with the new motorization, the same block would continue to supply the following Ford models in the following 25 years (!!), with just a few changes in detail that allowed new increases in its power.
In the beginning, with 65 hp and a maximal speed of 120 km/h the new V8 was extremely agile and fast, according to the time standards.
So, quickly its value was recognized for legal purposes like competitions and other purposes, not so legal…
The history of Bonnie and Clyde, the couple that terrified several states in the USA in the 1930's is very well known, what not so many people know, is that the Barrow gang used several cars from this model in their robberies.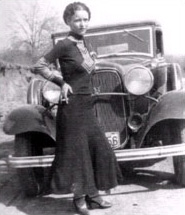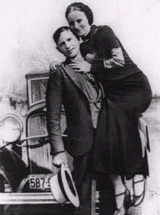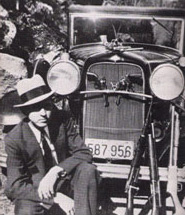 They enjoyed the fame that the press gave them, they weren't exactly humble characters, and Clyde "Champion" Barrow, like he called himself, even got to write a letter to Henry Ford, thanking him for building such an extraordinary car, and saying that every time he had a 'chance' he would only drive this particular model.